BLITZ! Interviews No 43
Par le Général Hiver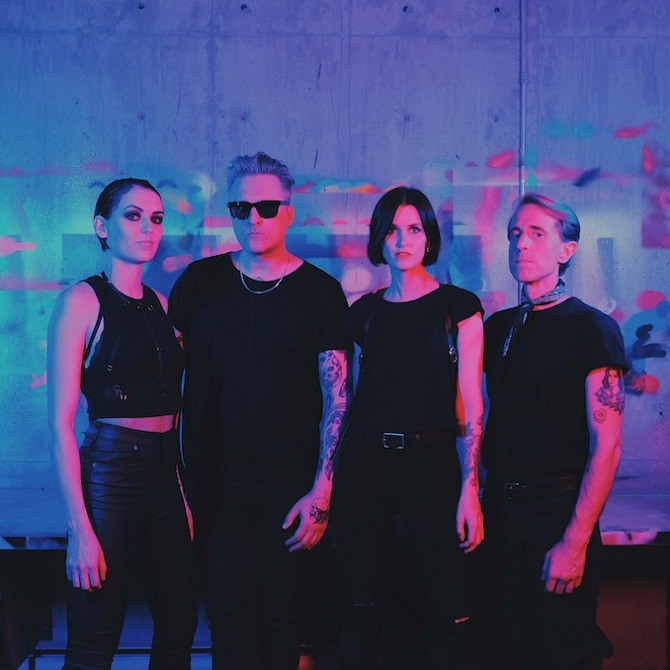 ACTORS
The Canadian post-punk quartet Actors will play live on the « International » stage in Paris on October 31, 2022. We asked its leader, Jason Corbett, some questions and here are his answers.
First of all, can you introduce Actors? How did you choose the band's name and to which extent has the line-up evolved since the project started?

Jason Corbett: The current line-up is Shannon Hemmett (keys and vocals) Kendall Wooding (bass and vocals) Adam Fink (drums) Jason Corbett (vocals and guitar). We didn't choose the name. The name chose us. 

On your bandcamp (https://actors.bandcamp.com), the oldest single available is a cover version of « One Hundred Years », a song from « Pornography », one of The Cure's darkest albums. Your work is excellent and it dates back from 2014. Was this a kind of homage to one of your favourite bands from the eighties?

That songs always excited me so I wanted to recreate it for fun. I love The Cure's darker music and that song goes hard. My favorite 80's band would be The Sound, who we also covered. 

Your new LP « Acts Of Worship » is absolutely excellent. Its scope goes from the most melancholic post-punk (« Like Suicide », « Strangers ») to a classy synthpop (« Death from Above »). I suppose that you listen to lots of music, but could you quote your main influences?

Thank you. Im happy you like it! Lots of love goes into ACTORS' albums.  I'm influenced from all over. Bits and pieces of songs inspire me and I'll incorporate those elements into our music. I fell in love with David Bowie at a young age. My tastes grew from there. I also love movies and feel inspired from them. David Lynch of course is great. 

Does the songwriting process involve all the members of the band? And, generally speaking, does the music come before the lyrics or is it the contrary?

I write the songs. The music comes first. Lyrics develop as the song starts taking shape then the band members sprinkle in their flavors. 

How can you explain that so many amazing bands are from Vancouver? Is there a special atmosphere to develop the musicians' talents in this city?

Vancouver feels separate from the rest of the world geographically. We are left to our own devices to develop. Maybe that's what does it. It rains here a lot. 

On October 31 you will play live at the International in Paris; before you meet them, what would you like to tell your French fans?

We've been waiting a long time to return to France. We look forward to seeing you. Bring your friends!